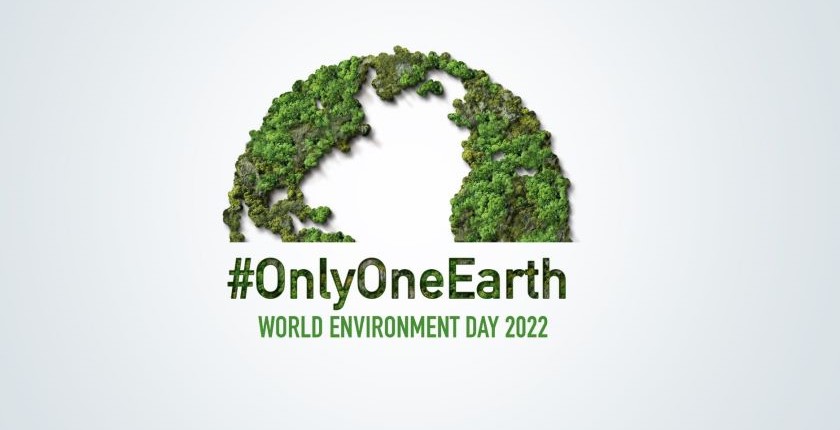 In the universe are billions of galaxies, in our galaxy are billions of planets, but there is only one Earth – this is the message of this year's World Environment Day. The social media hashtag is #OnlyOneEarth, and the global campaign calls for collective and transformative action to celebrate, protect and restore the planet. For most Serbian citizens, a healthy environment has become more important than the economy.
The environment demands urgent solutions. Due to the triple planetary crisis, climate change, the loss of nature and biodiversity, and the increase in pollution and waste, the need to act to protect the planet is now more important than ever, according to the United Nations Environment Program (UNEP).
World Environment Day on June 5 has been celebrated since 1973 and has become the world's largest platform for environmental protection, according to UNEP, which leads the initiative.
Only One Earth was also the slogan of the first United Nations conference on the human environment, held in Stockholm in 1972. This put sustainable development on the global agenda.
Half a century later, the planet faces multiple emergencies. Climate change is happening too quickly for humans and nature to adapt. Habitat loss and many other pressures on the planetary ecosystem lead to estimates that as many as one million species are threatened with extinction. Air, soil and water are continuously polluted.
Output requires transformation
Nature is in emergency mode, time is running out and environmentalists are once again raising the alarm. To keep global warming below 1.5°C this century, it is necessary to halve annual greenhouse gas emissions by 2030.
If the necessary measures are not taken, exposure to air pollution outside safety guidelines will increase by 50% in the decade, while plastic waste destined for aquatic ecosystems will almost triple by 2040 .
A way out of the ecological crisis is the transformation of the economy and society, to become inclusive, just and more connected with nature
One of the ways out of such a situation is the transformation of the economy and society, to become inclusive, just and more connected to nature. We need to move from harming the planet to healing it, and the good news is that solutions and technologies exist and are increasingly accessible, according to UNEP.
The United Nations Environment Program stresses that transformations towards a sustainable system must be accessible and open to people and their daily lifestyles. This means aligning decisions on how to live in cities, in homes, how and where to invest money, to how people have fun and spend their free time.
However, wider social relationships in energy, production systems, global trade, transport systems and biodiversity protection also have a major and crucial impact.
Transformations in these relationships can only be created by larger entities, national governments, financial institutions, corporations, international organizations and other institutions that have the power to set rules and make decisions, to "frame our ambitions and open up new horizons", UNEP noted. .
In addition, individuals and civil society are essential to advocate, raise awareness and support decisions regarding future transformations towards sustainable systems.
Lifestyle & Consumption
Humanity spends the equivalent of 1.6 of the Earth's renewable resources to maintain its current way of life. So much more than nature can restore. Overshoot day in 2021 was July 29. Beyond that date, all of the planet's depleted resources are non-renewable. Ecosystems cannot cope with such demands and consumptions.
Modern lifestyles are associated with two-thirds of all greenhouse gas emissions. Sustainable lifestyles and behaviors could reduce emissions by 40-70% by 2050, according to UNEP.
Nevertheless, it should be noted that there is a huge disparity in resource consumption between high-income and developing countries.
Perception of environment in Serbia
According to a survey on the threat to the environment in Serbia, conducted by the opinion polling agency CeSID in collaboration with UNDP Serbia, citizens are most concerned about air pollution (26%), water pollution (13%), unregulated landfills (12%) and Rio Tinto ranked fourth (8%).
In favoring ecology or the economy, 67% of citizens give priority to ecology, 21% give equal importance to both, while only 12% of respondents think that the economy is more important.
The authors of the research highlighted the results of the public opinion survey regarding the environment:
The citizens of Serbia know what needs to be done for better environmental protection, but they are not ready to personally spend more money on it.
There is a gap between the habits and attitudes of Serbian citizens towards the environment.
There is a significant gap in understanding and trust between citizens and institutions working on environmental issues.
The research also showed that citizens of Serbia are aware that climate change is a reality. Respondents cite the development of global industry as the cause of climate change (41%), while the same percentage of citizens note that it is the result of human activity.
To prevent environmental threats, citizens believe the state should impose tougher penalties. Increase penalties for polluting businesses, companies and mines (27%), and for citizens who pollute (19%).
Citizens believe the government should impose tougher penalties
The solution that the government could adopt is also to support environmental organizations (14%). The state should prevent logging and work on reforestation, which 13% of respondents opted for, as well as subsidies for waste sorting and recycling.


Post views:
seven