The promotion of the "Serbian world" further destabilizes the delicate relations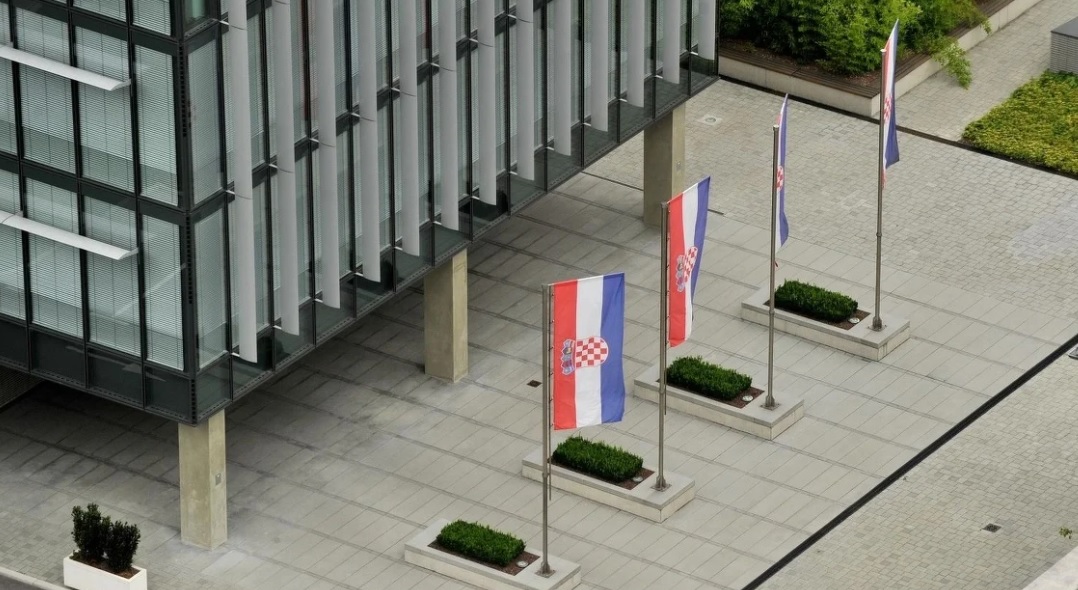 [ad_1]
In its report for 2020-2021, the Croatian Security and Intelligence Agency (SOA) says Croatia is a secure and stable democracy, but warns of rising extremism and radicalism due to the pandemic COVID-19, Croatian media reported on Monday.
We are witnessing the largest pandemic in modern history, which has caused unprecedented disruption to daily life and enormous damage to the global economy, SOA Director Daniel Markić said in the introduction .
The pandemic has further increased extremism and radicalism, not least due to disinformation and conspiracy theories regarding Europe's response to the crisis and the effectiveness of democratic and liberal political and social systems, according to the Seventh SOA report.
The SOA has also monitored the growing global dominance of geopolitical reshuffles and competitions as well as the strengthening of the economic, political and value challengers of liberal democracies in the international order.
Climate change is increasingly showing its consequences, according to the report.
The report states that non-Western actors are active in Croatia's south-eastern neighborhood and that reforms aimed at reaching European standards are slow.
The Western Balkans are still burdened by unfinished stabilization processes and unresolved inter-state and inter-ethnic issues, as well as difficulties in achieving European integration due to insufficient reforms.
Adverse political and economic conditions facilitate the strengthening of radical and extreme tendencies and divisions within fragile societies, and social and inter-ethnic tensions can lead to incidents, especially in communities with unresolved inter-ethnic relations.
Bosnia and Herzegovina is still politically unstable, mainly due to the divergent views of its constituent peoples on the future constitutional and legal system of the country.
The impossibility of reaching a Serbo-Albanian agreement on Kosovo continues to contribute to instability in the region and to the social divide in Montenegro, where anti-NATO, pro-Serbian and pro-Russian-oriented parties have an important political power compared to the sovereignists, pro-Western, is at the origin of a particular uncertainty in the Western Balkans.
In the regional context, some state officials in Serbia promote the concept of a "Serbian world" as a single Serbian political people and a single political and state union of all Serbs in South-Eastern Europe in which all Serbs should follow a political direction, which of Serbia.
The promotion of such ideas by senior Serbian officials further destabilizes the delicate interethnic and interstate relations in south-eastern Europe, especially with regard to BiH and Montenegro.
Organized crime in this part of Europe is further reinforced by the proliferation of illegal activities, while hot spots such as Syria and Libya continue to represent sources of instability and threats.
Cyber ​​technologies have facilitated large-scale cyber attacks aimed at stealing state and industry data, while illegal migration has increased dramatically in South Eastern Europe, with hundreds of thousands of migrants passing through.
SOA warns that state-sponsored cyberattacks are increasingly common in the espionage arena.
These attacks target carefully selected targets that have been well researched in advance, and are carried out by state-sponsored Advanced Persistent Threat (APT) groups closely linked to each country's security and intelligence systems. These cyber attacks mainly target EU and NATO member states.
Croatia has been the target of dozens of state-sponsored cyber attacks in recent years. Most of them tried to break into the information and communication systems of the Ministry of Foreign and European Affairs and the Ministry of Defense.
SOA concludes that cyber resilience is becoming a key to national security in the digital age.
The past period has also been marked by the creation, rapid expansion and territorial defeat of the Islamic State, the world's largest terrorist organization, and the agency has also monitored how the spread of democratic values ​​around the world has been replaced by authoritarian tendencies. with the return of Cold War tensions, espionage and the spread of fake news and propaganda.
There is currently no direct terrorist threat identified to Croatian institutions, citizens or the interests of terrorist groups, and the threat of attacks organized by terrorist groups is still low, but the possibility of a terrorist attack (mainly by independent attackers) can never be ruled out.
Although ISIL and Al Qaeda have been significantly weakened and their capacities to conduct operations and external attacks have been reduced, they remain a threat to Europe. In EU member states, the threat level of Islamist terrorism ranges from low in central and eastern European countries to medium or high in most western European countries.
The report published on the SOA website also points out that there is no indication of significant destabilization for Croatia, even at such a difficult time and in such a dynamic security environment.
[ad_2]