The most notable new airline routes this week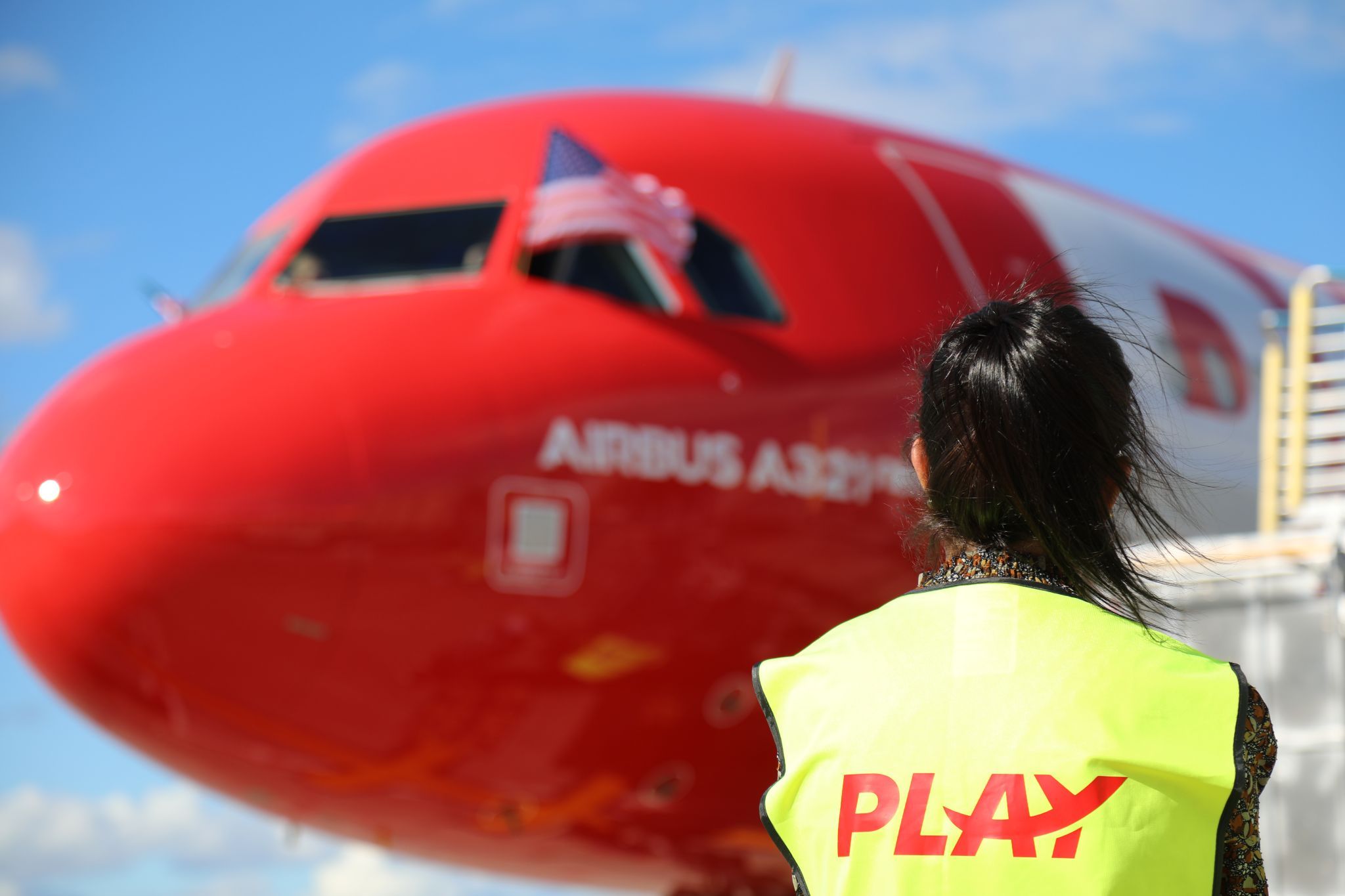 I'm away until later this week, so this newsletter is brief. Normal service will resume next week. Why not subscribe and receive my newsletter every week in your mailbox? Or, if you spot a grand opening, ideally with celebratory photos, email me.
New York gets to PLAY
Located about 70 miles (113 km) from midtown Manhattan, New York Stewart is reconnected to Europe after a three-year absence. Indeed, the Icelandic PLAY inaugurated Keflavik on June 9, two days after the departure from Keflavik-Bologna.
The carrier is attracted by Stewart's very low (and likely free) fees, lack of slots, and lack of congestion. There could also be other financial incentives. In my PLAY flight experience, it attracts a younger crowd of price-conscious passengers. They'll like the dedicated coach service, which takes 75-90 minutes and, according to my research, costs from $1 each way plus booking fees.
PLAY serves Stewart once a day, with the first service by the A321neo and then mainly by the A320neo. Like all of its US flights, Stewart is designed to connect seamlessly to a growing number of major European cities.
The airline now flies to three US airports. Photo: via PLAY.
Air Serbia opens nine routes
Bologna, Bari, Hanover, Lyon, Nuremberg, Palma, Salzburg (where this photo was taken), Sochi and Trieste are now connected to Belgrade with Air Serbia. All are served 2x or 3x per week.
Air Serbia is the sole operator on all nine routes. However, Wizz Air previously served four of them, including Salzburg, while Air Serbia flew to Trieste 13 years ago.
As Air Serbia is a hub carrier, albeit a small one, most additions have a "split schedule". Flight times vary depending on the day to maximize connections over Belgrade to countries such as Albania, Bosnia and Herzegovina, Bulgaria, Greece, Montenegro, North Macedonia, Romania and Turkey.
Air Serbia operates Belgrade-Serbia 3 times a week. Photo: via Salzburg Airport.
Do you like the cover? Sign up for my weekly itineraries newsletter.
Vancouver to JFK is non-stop
The city of Vancouver in British Columbia is now connected nonstop to JFK with JetBlue. Announced in December, the first flight took off on June 9. It operates once a day with A320s not equipped by Mint. (While Philippine Airlines routes Manila-Vancouver-JFK, it does not have fifth freedom traffic rights.)
Flight B6603 leaves NY at 6:59 p.m. and arrives at 10:26 p.m. local time. On the return, the B6604 leaves at 23:30 and returns at 07:48+1. JetBlue was scheduled to start Boston in Vancouver on June 12, but it will no longer do so.
In 2019, JFK-Vancouver had approximately 160,000 round-trip point-to-point passengers. Much of it came from Cathay Pacific's long-running but now defunct Hong Kong-Vancouver-JFK service, although Delta operated JFK-Vancouver until August 2019. Philippine Airlines last carried passengers in 2018 .
Passengers will also be able to connect with JetBlue from Vancouver via JFK to destinations on the US East Coast, to the Caribbean, and more. Photo: Vancouver International Airport.
Take off from Łódź-Heraklion
Few people realize that the third largest city in Poland is Łódź. Famous for its past in textile production, it is the location of the Routes Europe 2023. Alas, it is barely 1h30 drive from Warsaw, which limits growth.
Ryanair subsidiary Buzz has launched a 1x weekly charter service, on behalf of tour operators, from Łódź to Heraklion, Crete, Greece. It operates on Wednesdays until the end of September.
As Ryanair (or Buzz) has no aircraft based in Łódź or Heraklion, it is served on a "W" basis. The first plane routed Poznan-Heraklion-Łódź-Heraklion-Katowice.
Łódź and Heraklion are 1,167 miles (1,878 km) apart. Photo: via Łódź Central Poland Airport.
That's it for the 41st edition of the my roads newsletter. Please sign up to receive something like this in your inbox every week. I'll see you next time.