Morehead City Approves Refinancing Plan for $ 4.8 Million in Expected Savings Over the Term of 3 Loans | News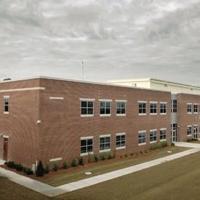 [ad_1]
CITY OF PLUS-HEAD – City council on Thursday approved a refinancing deal that will save Morehead City nearly $ 4.8 million over the term of three loans.
Seeking to take advantage of current relatively low interest rates, the city recently solicited bids from several financial institutions on a program to consolidate and refinance three of the city's existing installment loans. The board held a special meeting Thursday morning to review the offers and hold a public hearing – in which no public commented – on the proposed refinancing deal.
The three loans, with current principal balances, interest rates and remaining years of payment, are:
· Acquisition of land and improvements for Katherine Davis Park, $ 2,092,395.99 in principal remaining at 3.05% interest rate with 15 years of payments remaining.
· Construction of a police station and a 911 emergency communications center, with $ 4,184,706.61 remaining in principal at an interest rate of 4.125% with 30 years of payments remaining.
· Acquisition of land and construction of Fire Hall # 2, $ 1,820,472.60 in principal remaining at 3.75% interest rate with 31 years of payments remaining.
The city plans to use the $ 1.2 million in proceeds from the sale of the former National Guard arsenal on Bridges Street as a down payment on the police station loan, reducing the principal balance to approximately $ 3,094,500. With this down payment incorporated into the equation, the total principal balance to be refinanced on three loans is $ 7,049,600.
On the recommendation of staff who worked on the refinancing plan, the board on Thursday approved a deal with Sterling National Bank, which chief financial officer Jewel Lasater said was offering the lowest rate on the best terms. After consolidation, the loans will have an interest rate of 1.91% with a term of 15 years, which will cut repayment time in half and result in significant savings for Morehead City.
To pay off the full amount in 15 years – about half the time under current terms – Morehead City will increase its annual payments by about $ 16,000 per year to an annual debt payment of about $ 544,000. City officials believed it was a fair price to pay for the final savings of $ 4,785,626.36 over the life of the three loans.
"The savings are incredible," said David Horton, board member. "Even though (the payments) are a bit more short term, in the long term the savings are huge."
With a unanimous vote to approve the refinancing, the deal must be approved by the state's local government commission before it is finalized. The LGC will meet in early January.
Contact Elise Clouser at elise@thenewstimes.com; by phone at 252-726-7081 ext. 229; or follow us on Twitter @eliseccnt.
[ad_2]