Migrants at the Hungarian border are part of the election campaign | Business and finance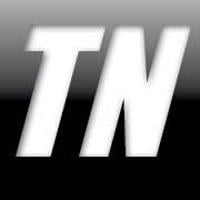 MAJDAN, Serbia (AP) – A group of migrants huddle next to a small, smoldering fire inside an abandoned building in northern Serbia, the last moments of warmth before heading into the driving snow to the razor wire, cameras and sensors of the Hungarian electrified system. border fence.
Hours later they return, their efforts to cross Hungary and into Western Europe thwarted by the three-meter (10-foot) fence and the heavy patrols of the Hungarian police who, having intercepted them, escorted them from across the border to Serbia.
"I'm going to Austria, I'm going to Germany, I'm going to the Netherlands," says Muhtar Ahmad, a 26-year-old from Aleppo, Syria, who is squatting with about 35 other migrants in the camp outside from the Serbian village of Majdan, one mile (less than two kilometers) from the Hungarian border.
"I am not staying in Hungary. What's the problem?"
As migrants from Syria, Afghanistan and other countries embark on the final leg of their long journey to Europe's wealthier countries, their efforts to enter the European Union illegally via Hungary – and the practice the country's controversial move to send them back to Serbia when captured – have incorporated them into a political campaign with which the Hungarian nationalist leader hopes to win the next general election.
Prime Minister Viktor Orban, who according to polls will face his closest election in more than a decade in April, is campaigning on a strict anti-immigration platform and keen to use the prospect of a wave of migrants massing at the Hungarian border as a means of mobilizing his conservative electoral base.
"This year alone, we have arrested and detained … more than 100,000 people," Orban said in a rare appearance before reporters in December. "If the Hungarian fence had not been there, more than 100,000 more illegal migrants would now be first in Austria and then in Germany."
One of Europe's most vocal opponents of immigration, Orban said migration threatens to displace the continent's Christian culture and that illegal migrants are responsible for bringing in infections like COVID-19 variants. in his country.
"We don't want to be an immigration country," Orban said in a state radio interview this week.
Ahead of the April 3 election, he described current migration pressures as higher than in 2015, when hundreds of thousands of refugees entered the EU fleeing war and poverty in the Middle East and elsewhere. , and when he ordered the construction of the border of the country. fence.
But figures released by Serbian officials and the EU Border and Coast Guard agency suggest far fewer people are trying to enter Hungary than the right-wing leader claims.
"It's a bit bigger number than, say, two years ago, but they're not significant numbers. It's a small increase," said Nemanja Matejic, manager of a migrant reception center in the northern Serbian town of Subotica, of the current level of migrants along the Hungarian border.
While Hungarian police put the number of migrants intercepted by Hungarian authorities at more than 122,000, data from the European border agency Frontex showed that there were 60,540 attempts to cross borders illegally. last year on the Western Balkan migration route, which includes the Hungary-Serbia border.
Moreover, since most migrants make repeated attempts to cross, the number of individuals involved is even much smaller.
The Serbian Commissariat for Refugees and Migration reports that there are 4,276 migrants residing in reception centers in Serbia and another 1,000 sleeping rough.
Frontex noted that the majority of Western Balkan crossings "can be traced back to people who have been in the region for some time and repeatedly attempt to reach their target country in the EU".
Hikmad Serat, 20, from Nangarhar province, Afghanistan, took shelter in an isolated abandoned building near the Serbian border town of Horgos this month as a cold snap brought temperatures to -10 C (14 F.)
Serat said he had been in Serbia for 15 months and had lost count of how many times he had entered Hungary and been turned away by the police.
"Many times I try, 100 times, more than 100 times… Each time the police arrest me and deport me to Serbia," Serat said.
This practice – where police deny migrants the right to seek asylum and escort them back across national borders – is known as "refoulement". It has been declared illegal by the EU's highest court and violates international asylum treaties.
Matejic, the head of the reception center, said migrants making dozens of crossing attempts are "typical".
"Sometimes a guy tries once and walks away, he's lucky…Sometimes they try over 50 times…They try and try again," he said.
Many migrants have reported being ill-treated by the police after leaving Serbian territory for Hungary, Croatia or Romania. This includes destroying or stealing mobile phones, sitting or kneeling in the snow for hours and being beaten – allegations that are very difficult to independently confirm.
Romanian police did not respond to questions from The Associated Press. But Hungary's national police headquarters wrote in an email that it "strongly rejects the unsubstantiated allegations" of migrant abuse.
Still, Matejic said 150 cases of broken limbs were recorded by the Subotica reception center in 2019.
"Sometimes they break their phones, the police. Sometimes they take their money. Sometimes they break their legs. It's a different experience for everyone," Matejic said.
Orban has asked the EU to reimburse Hungary for at least half of the costs of building, maintaining and patrolling its border fence, which he says amounted to 590 billion Hungarian forints ( $1.9 billion) over the past six years.
Still at odds with the EU's more liberal member states, he also threatened "to open a corridor along which migrants can walk to Austria, Germany and Sweden and anyone who needs it".
Despite the dangers, Faris al-Ibrahimi, a Moroccan migrant from the Subotica reception center who intends to travel to Spain, said he was undeterred after being pushed back 27 times by Hungarian police .
"I will try again. I won't give up now… I will try until I succeed," he said. "It's an adventure. We cross, we go, they catch us, we come back, we leave. It's like a game for us."
———
Follow AP's global migration coverage at https://apnews.com/hub/migration