Inter Milan prepare January coup for Real Madrid's Jovic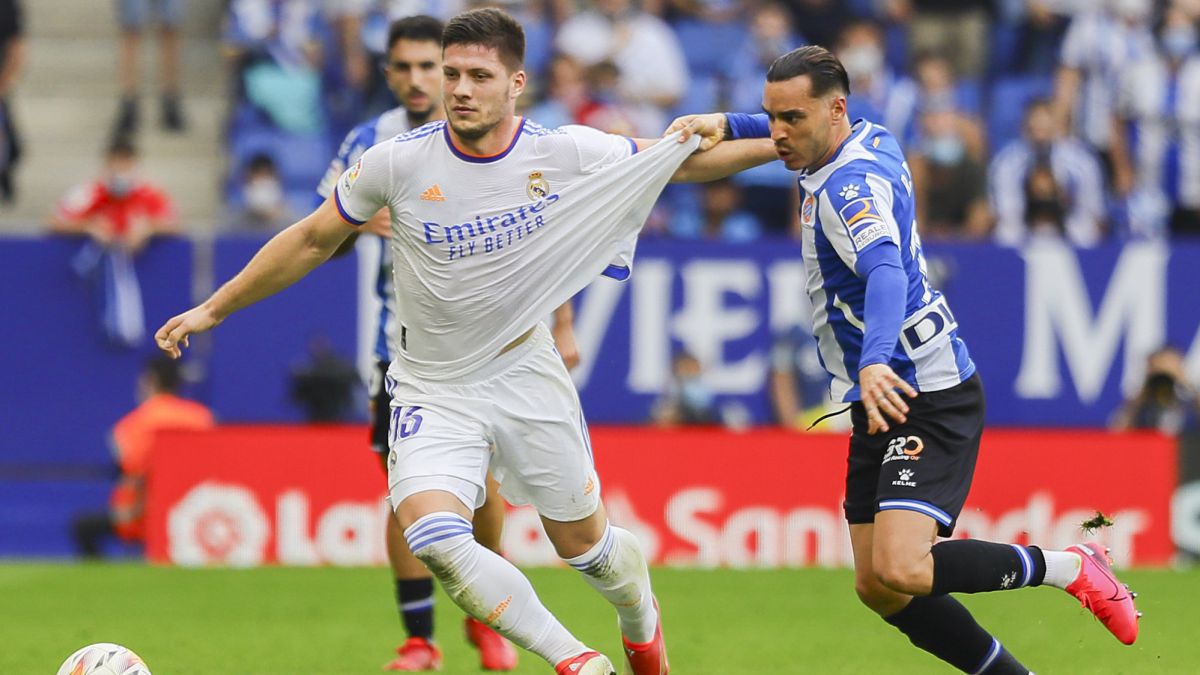 After another summer full of rumors and doubts about his future, Luka Jovic ended up staying at real Madrid, but his situation has not changed. The forward has only accumulated a total of 84 minutes of playing time so far this season and it's natural to think the club will try to find an outlet for him in the January transfer window.
Jovic admired in Serie A
The Serbian has always been admired in Italy, where it was mentioned in the press this morning. On the front cover of The Gazzetta dello Sport, one of the articles presented was entitled "Two gifts for Inter" – one of them that of Cagliari Nathan Nandez, and the other, that of Madrid Luka Jovic.
Speaking at the 2021 dello Sport Festival in Trento, Inter CEO Beppe Marotta denied that the club would sell more of their star players and were optimistic about Nicol Barella and Lautaro Martinez close new business and also revealed that Simone Inzaghi may have two new recruits on board during the winter transfer window.
The Italian daily adds that Jovic has all the characteristics Inter are looking for to strengthen their team – "He is strong, experienced and not too expensive". The forward already knows what it means to play for a big club (Real Madrid, who at least so far have seemed a bit too big to him) but Jovic isn't the only candidate on Inter's radar: the other is Alexandre lacazette, who could Arsenal after four years with the Gunners.
However, to finance such an operation, the Serie A squad would first have to unload Alexis sanchez. The Chilean wins 7 million euros per season after tax, and is indeed the team's highest paid player, but between injuries and technical decisions he has hardly played on the field. Inter hope to terminate their contract (which won't be cheap), so that they can then turn their attention to Jovic, who may soon have the chance to shine in a more important role than he was used to at San Siro.