Independent Community Bankers of America, Venture Center appoints 2022 Accelerator Companies | Arkansas Business News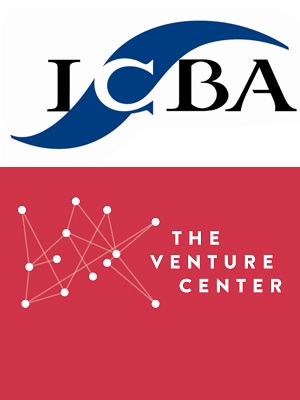 [ad_1]
We were unable to ship the item.
The Independent Community Bankers of America and the Venture Center, in partnership with the State of Arkansas, announced on Tuesday evening the 11 companies selected for their annual ICBA ThinkTECH Accelerator program.
The program will kick off with an event on January 11.

The 2022 companies are:
Increased, a digital lending and banking software as a service (SaaS) provider that was recently acquired by Core10 of Franklin, Tennessee.
Miami-based DocFox, which offers a tool designed to help financial institutions manage their bank secrecy requirements.
KlariVis of Roanoke, Virginia, a data and business intelligence company.
LemonadeLXP of Ottawa, Canada, which offers a digital training platform for employees of financial institutions.
Quilo from Lakeside, MT which offers all digital and unsecured personal installment loans.
Senso of Toronto, Canada, which uses artificial intelligence to provide proactive lead generation for the retail mortgage market.
Sequretek of Woodbridge, New Jersey, a cybersecurity firm.
Signal Intent of Brooklyn, New York, which focuses on offering next generation financial guidance products.
Unifimoney of San Francisco, which offers investment and money management technologies.
Vero Technologies of Brooklyn, New York, which offers an end-to-end commercial lending platform as well as support for new credit products.
WealthStack of Austin, Texas, which offers a free financial education platform.
This year's program will be 16 weeks. Organizers say the selected companies will receive advice from industry leaders, including community bank executives, as well as an initial investment of $ 75,000.
"Community bank innovation requires a significant investment of time and resources," said Charles Potts, senior vice president and chief innovation officer of ICBA, in a press release. "ICBA remains committed to fostering community bank-fintech collaborations to help find and cultivate promising fintechs and accelerate their growth as we support the efforts of our community bank members to remain responsive to the changing needs of their clients. "
Venture Center executive director Wayne Miller added that the nonprofit is honored to host the only community banking-focused accelerator program in the country.
[ad_2]