How to make the most of Serbia's great outdoors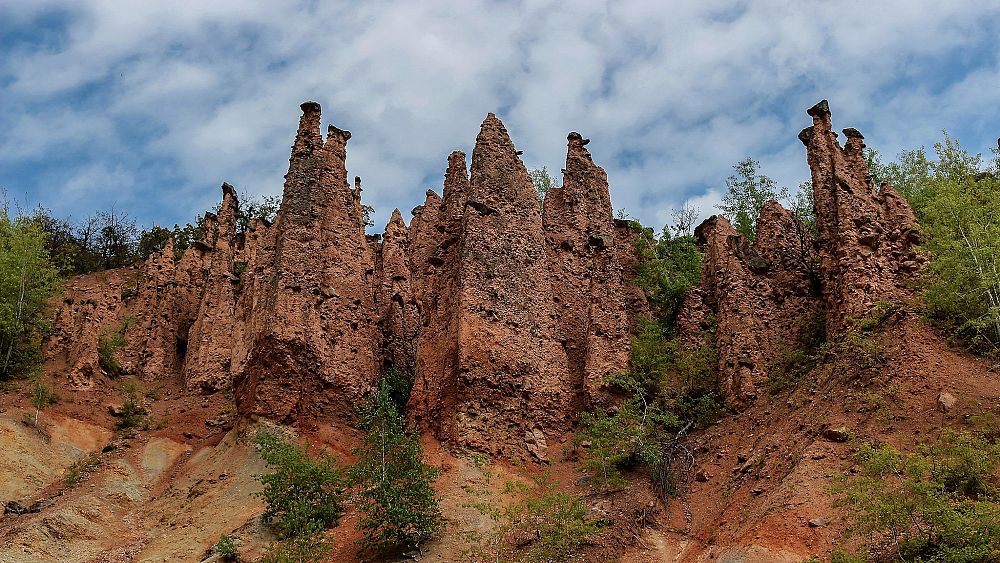 Anyone who fancies adventures that really take them off the beaten track will undoubtedly find what they are looking for in Serbia. Traveling the vast rural areas of this country can mean anything from climbing pretty mountain trails, to admiring medieval art in isolated monasteries, to huge plates of smoky grilled sausage. or in a secluded fairytale village.
Rivers, lakes and national parks are ideal locations for adventure sports and wildlife viewing, and whatever region you choose to explore, the rugged beauty of the landscape is sure to be yours. give goosebumps.
Stop and watch: unusual sites and epic landscapes
With its canyons, deep green forests and sparkling lakes, Serbia has countless photo-perfect spots that are worth the trip for the view alone. For many travelers, Uvac Canyon tops the list.
Limestone cliffs dominate the dazzling green waters of the Uvac River, which twists and turns into spectacular meanders. A gentle boat cruise is the easiest and most relaxing way to take in the serene beauty of the canyon, but to get the best view of the curves of the river you need to ascend to one of the points of view. Choose a boat trip that includes a visit to the Molitva Observation Station, where there is a small wooden platform providing the ultimate panorama of the site.
Equally memorable and equally photogenic is an intriguing natural phenomenon in southern Serbia: the Devil's City (Djavolja VaroÅ¡). Here you will find a series of spiky stone formations with a height of around 200, which, according to legend, are in fact petrified wedding guests, turned to stone as a punishment for attending a brother's wedding and a sister. Hear the distinctive sound of the wind as it whistles past the stone figures – locals say the devil is whispering. Visit after dark if you dare, when the site is illuminated for a weird effect.
Go wild: sports and adventure activities
Tara National Park in western Serbia is a very beautiful corner of the world, densely forested, crisscrossed with mountain streams and rivers, while being rich in wildlife.
It's a major draw for animal lovers, as the park is home to a large population of brown bears, which can be spotted in their feeding grounds on guided tours. Experienced rangers take you to wooden viewing caches deep in the forest, where you have to wait as quietly as possible until the bears show up. Meanwhile, other creatures roaming the trees include deer, wild boars, wolves, and wild cats, with golden eagles and peregrine falcons often seen above.
Tara National Park is also a hotspot for adventure sports, many of which are based in or around the park's mighty Drina River. A great kayaking route is the 15 km stretch from peaceful Lake Perućac to Little House on the Drina, a small hut perched on a rock in the middle of the water. Every summer the atmosphere here becomes boisterous as Drina Regatta takes thousands of thrill seekers down the river on boats and rafts as barbecues, concerts and parties take place on the banks.
Serbia isn't often recognized as a top cycling destination, but there are some fantastic trips you can take on two wheels along the Danube and through Djerdap National Park. The Danube Cycle Path, Serbia's main long-distance route, crosses the country from the Croatian border to the Bulgarian border, passing through Novi Sad, Belgrade, villages and national parks.
Live the divine: Monasteries and village life
Visiting the Orthodox monasteries in Serbia is one of the country's most unique experiences. There are hundreds of them scattered across the country in various architectural styles and many are located in extraordinary locations. One of the most unusual is Crna Reka, which dates back to the 13th century. The monastery is built in the caves of a steep cliff deep in southwestern Serbia, overlooking the Ibar Kolašin Gorge on the Crna River. The UNESCO-listed Studenica Monastery is the largest and most famous in Serbia, comprising two churches that contain some of the country's most valuable frescoes.
Finally, a visit to the countryside wouldn't be complete without a glimpse into everyday rural life, and for that, stopping in some villages in Serbia is a must. The village of Sirogojno in Zlatibor is a perfect place to start, as part of it is an open-air museum showcasing traditional ways of life. For peace, quiet, and breaths of fresh mountain air, Donji Taor is another great choice, and there are beautiful waterfalls to visit nearby.
Whichever village you choose to stay in, don't leave without tasting hearty, home-cooked Serbian food. A traditional favorite is Ćevapi, a deliciously spicy and seasoned sausage meat, usually eaten with flatbreads and red pepper sauce. Burek, a pastry filled with meat, cheese and vegetables is the perfect breakfast to fuel you for the adventures of the next day.