Credit card rates are still set at 2% per month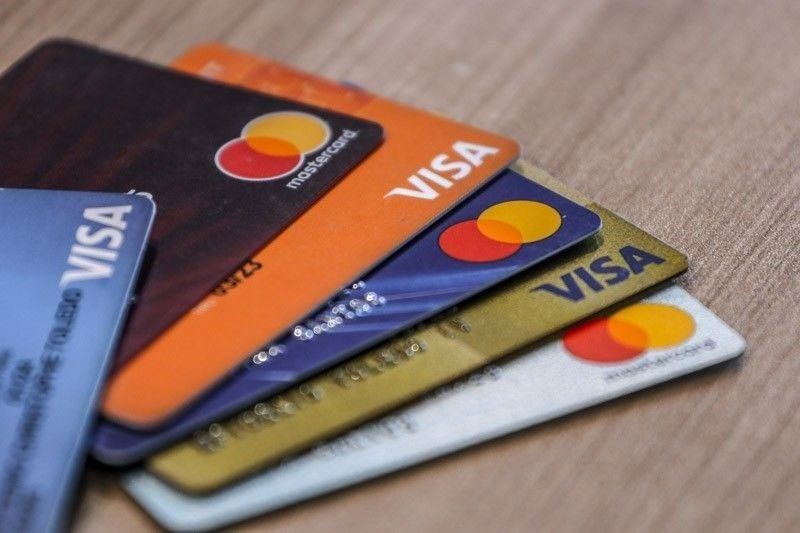 MANILA, Philippines — The Bangko Sentral ng Pilipinas (BSP) is expected to keep the cap on credit card transactions at 2% per month or 24% per annum in a low interest rate environment as the country continues to recover from the impact of the pandemic.
Subject to confirmation by the Monetary Board, the cap on interest rates or finance charges on outstanding credit card balances approved more than a year ago would likely continue.
"There is no policy change," BSP Governor Benjamin Diokno said in a text message.
The STAR first reported that the BSP imposes an interest rate or finance charge cap of 2% per month and 24% per annum on the outstanding credit card balance.
Similarly, additional monthly rates that credit card issuers may charge on installment loans have been retained at a maximum rate of 1%, together with a maximum processing fee of P200 per transaction on the use of advances funds on credit card.
BSP formalized the imposition of the Currency Board-approved cap through Circular 1098 issued in late September 2020, and the cap came into effect on November 3, 2020, to help Filipinos deal with the impact of the pandemic.
The maximum rates and charges are subject to review by BSP every six months.
Prior to the imposition of the cap, the annualized interest rate on credit card receivables averaged 36%.
Philippine banks and credit card issuers have reported lower revenues since caps were imposed on credit card fees.
The BSP has maintained an accommodative monetary policy by keeping interest rates at historically low levels since November 2020 to help the economic recovery gain momentum.
As part of its heavy-handed COVID-fighting measures, the central bank cut interest rates by 200 basis points in 2020, bringing the benchmark rate down to an all-time low of 2%.
The latest data from the central bank showed that consumer loans granted by universal and commercial banks increased by 3.6% to reach 867.79 billion pesos at the end of March.
Credit card loans recorded a strong increase of 12.1% to 446.06 billion pesos, offsetting the 4.2% decline in car loans to 333.16 billion pesos and the 5.5% decline general purpose consumer loans based on wages at 73.98 billion pesos.
At the end of March, credit growth accelerated by 8.9%, from 8.98 trillion pesos to 9.78 trillion pesos, as part of the continued reopening of the economy to following strict COVID quarantine and lockdown measures.